Asian Horizon Enterprise Administration and Development Consultancy Co., Ltd (AHEAD) is proud of being a leading and professional Consulting Company in Viet Nam. AHEAD is a unit specialized in providing Consulting and Training services on International management standards such as ISO 14001, ISO 9001, ISO 22000, HACCP, ISO 45001, ISO/IEC 27001 ...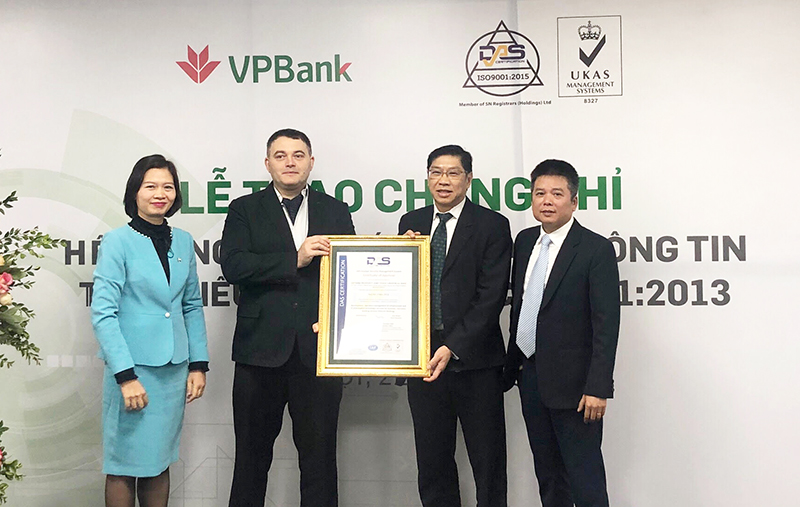 AHEAD consulted and trained ISO/IEC 27001:2013 for VP Bank
Over nearly 20 years of operation, AHEAD has been implementing many projects for more than 2000+ clients of domestic and foreign enterprises with diversified scale and scope of activities. In addition, AHEAD has been coordinating with the Ministry of Information and Communications, the Ministry of Industry and Trade, Vietnam Directorate For Standards and Quality - Ministry of Science and Technology to participate in key Quality & Productivity Improvement projects.
AHEAD's headquarter based in Hanoi and its representative offices in Ho Chi Minh and Da Nang. AHEAD is a partner of TQCSI, BM TRADA, SGS, and AFAQ. We have successfully consulted for nearly two thousand Corporations, Joint ventures, State-Owned and Private companies. For example, LG Electronics Vietnam, Steel Vietnam Corporation, Industries Vietnam Corporation VINAINCON, LICOGI Corporation, Electricity Vietnam Corporation, Song Hong Corporation, VIDAMCO Automobile Company, and HONDA Vietnam… Our customers have been certified according to ISO 9000, ISO 14000, HACCP, SA8000, and OSHAS18000. Certification is provided by domestic and international certification bodies such as QUACERT (Vietnam), BVQI (UK), BM TRADA (UK), TQCSI (Aus.), SGS (Switz.), and AFAQ (Fr.).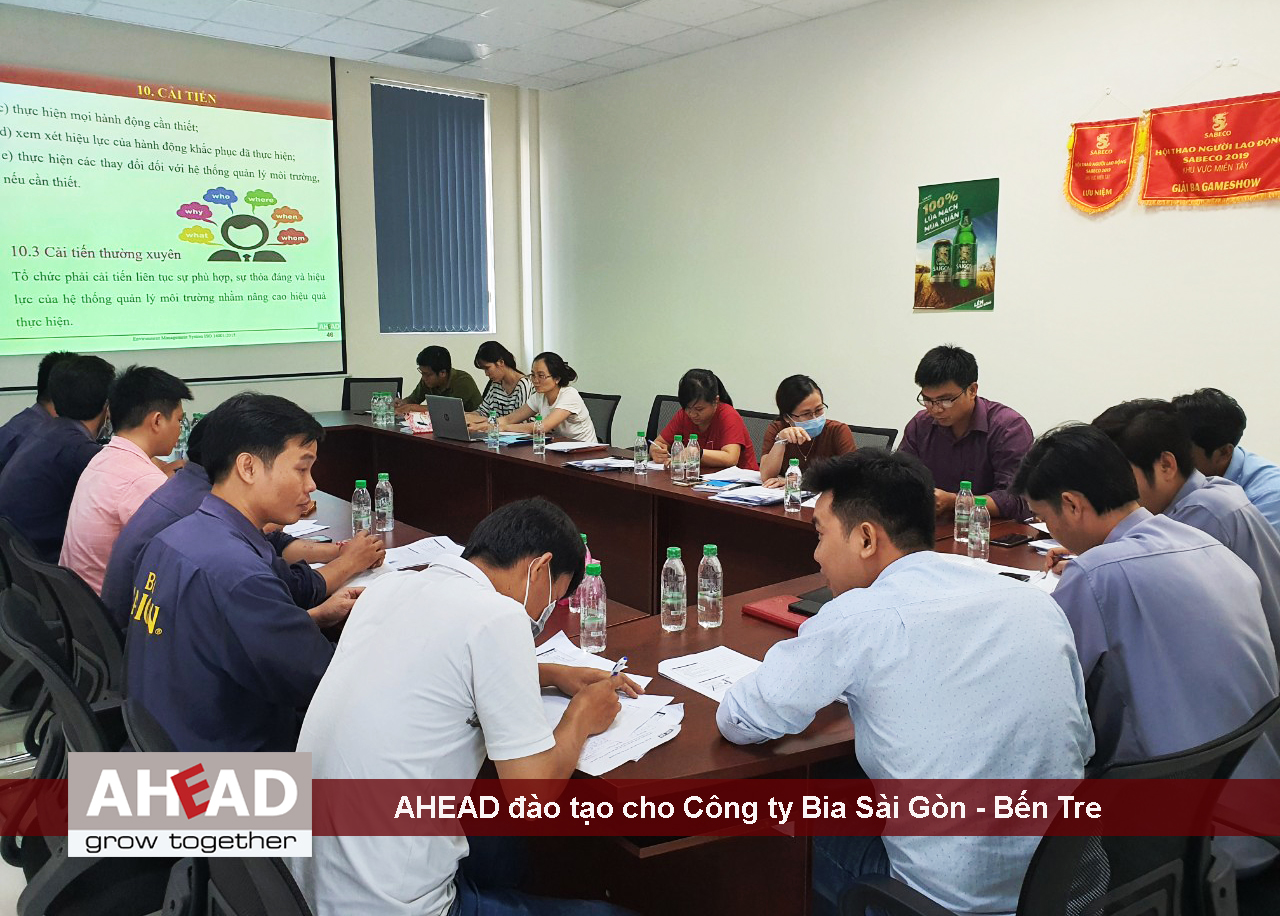 AHEAD trained ISO 9001:2015 for Sai Gon-Ben Tre Beer Joint Stock Company
We currently have about twenty consultants. In addition, we work with twenty external consultants. All of them are internationally qualified and have substantial experience in implementing management systems. 
In practice, our consultants work according to globally recognized guidelines that are also accepted and performed by egg. MIEL (India), Bureau Veritas (UK), BSI (UK), and APAVE. AHEAD always works according to the latest consulting technology applying the most up-to-date standard. 
In the field of ISO/IEC 27001, our company cooperated with ISC-Australia, DAS-UKAS Certification deployed at several big software companies in Vietnam such as TinhVan, NCS, Digi-TEXX, Luvina, GDS, VNPT…and government organizations such as Department of Science and Technology - Dong Nai... Especially, now we are a partner of Miel-e Security which is the leading company in Information Security Consulting with experience and expertise in Consulting across a wide range of verticals, include Banking and Finance, Insurance, Manufacturing, Information Technology & IT Enabled Services, Healthcare, Logistics, and Government…Therefore, we believe will provide consultancy services about ISO/IEC 20000, ISO/IEC 27001 with high quality and efficiency.
AHEAD trained ISO 45001  for Cam Ranh Garment Joint Stock Company
Besides, in order to ensure the safety of businesses from the complicated developments of the Covid-19 epidemic, AHEAD always strives and constantly improves in creative thinking to innovate and provide comprehensive quality management training and consulting solutions in accordance with regulations, tissue, and conditions of each business. Therefore, AHEAD provides Online Consultancy and Training services to help businesses understand the meaning and importance of building and applying international standards to business. 
AHEAD is also developing other contingency plans to assist businesses to minimize the risk of spreading the diseases while ensuring the effectiveness of the projects.
Contact for Consulting and Training Standards:
1. Head Quater: AHEAD Ha Noi
 - Address: No.18 Tam Trinh, Vinh Tuy Ward, Hai Ba Trung District, Hanoi City
 - Phone:  0332340426
 - Email: phuongmkt.ahead@gmail.com
2. Representative Office 1: AHEAD Ho Chi Minh
 - Address: 8/29 Hoang Hoa Tham, Ward 7, Binh Thanh District
 - Phone: 0933096426 - 0931796188
 - Email: vanpham.ahead@gmail.com
3. Representative Office 1: AHEAD Da Nang
 - Address:  No.32 Ton That Dam, Xuan Ha Ward, Thanh Khe District, Da Nang City
 - Phone:  0236.6559 658 - 0935 516518
 - Email: ahead1.danang@gmail.com
Bình luận: